BOAT DRAIN PLUG LIGHT BUYERS GUIDE.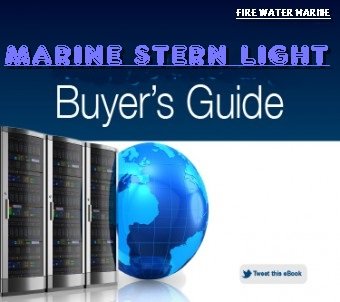 BOAT PLUG LIGHT BUYERS GUIDE
WHAT TO LOOK FOR IN A BOAT PLUG LIGHT
[ DON'T GET RIPPED OFF].
1. MAKE SURE THE LIGHT IS OF BRASS CONSTRUCTION-DO NOT USE ALUMINUM! BRASS IS INCOMPATIBLE WITH ALUMINUM. IT WILL PRODUCE GALVANIC CORROSION AND STICK!
EVEN IF YOUR DRAIN IS STAINLESS THERE IS STILL A BI-METALLIC CORROSION RISK WHEN ALUMINUM AND STAINLESS ARE TOGETHER! THE CHROME PLATED LIGHTS ARE JUNK, AND THEY WILL CORRODE ALSO!!!
2. MAKE SURE YOUR LIGHT IS EPOXY SEALED WITH EPOXY LENS. THE GLASS LENS ARE AT DANGER OF BREAKING! THEY CONDENSE YOUR LIGHT BEAM AND GIVE YOU POOR BEAM ANGLE IN THE WATER.
3. MAKE SURE YOU HAVE AT LEAST 8' of CABLE, IF THE LIGHT IS LARGE [More than 10 watt] YOU NEED 18' AWG!
4. MAKE SURE YOU HAVE A WATER PROOF LED DRIVER. Without a driver your LED is in danger of burning out due to current flux!
5. MAKE SURE YOU GET AT LEAST A 60 DAY WARRANTY [Make sure the warranty covers CORROSION. Some people have "life time" warranties, but they do not warrant against corrosion which is the number one killer of plug lights; so their warranty is USELESS].
6. MAKE SURE YOU ARE NOT BEING LIED TO: Some folks are selling 9w and 10w lights and claiming they are 20w lights! Some are selling 40 watt lights and saying they are 80! FOUR 10W LED'S DO NOT ADD UP TO 80 WATTS! Just count the chips. 1 light chip equals one watt! 10w Lights have 9 chips. 20w lights have 20 chips. 50w lights have 50 chips..etc... Some are selling China made junk and saying it is American made. If they lie about their wattage, they will lie about everything!
Some are now selling 48 Watt lights and PRETENDING they are 133 Watts! Examine the photo's and don't be deceived!
STUDY THE PICTURES AND DON'T BE FOOLED. DON'T PAY MORE FOR LESS! COUNT THE INDIVIDUAL LED CHIPS!!!