DRAGGING DRIFT SINKERS FLEXIBLE SNAGLESS BOTTOM BOUNCING 1-4oz Catfish sinkers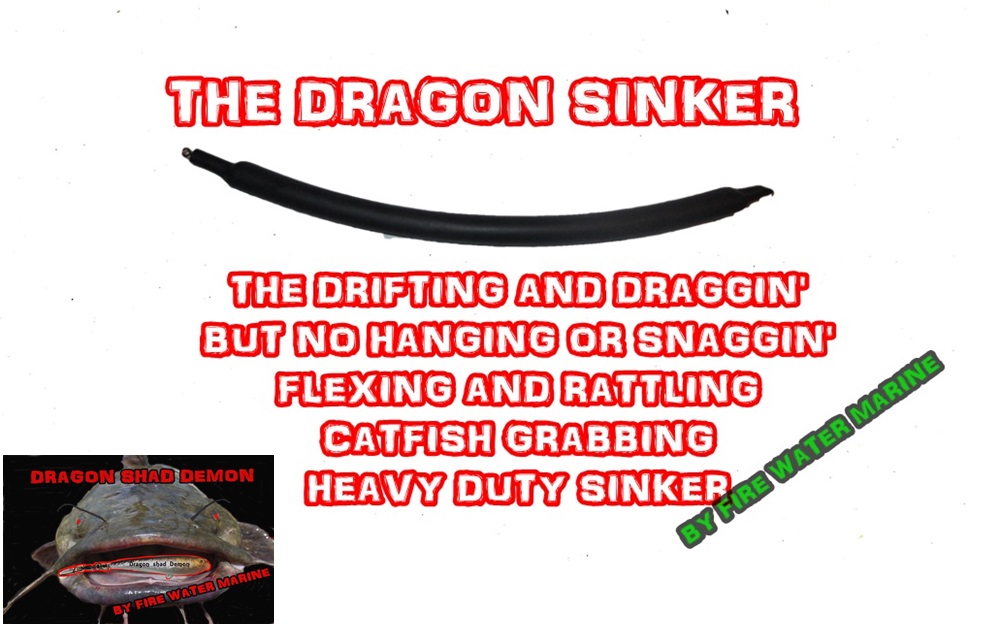 THE DRAGON SINKER BY FIRE WATER MARINE.
These flexible drift / dragging sinkers are made of dual layer marine rubber and are weighted with metallic beads that produce predator attracting rattles as they bounce across the bottom; weaving their way through rocks, limbs and the roughest of terrain. This innovative design eliminates the unnatural "clunk" of lead against rock you get with lead sinkers. Made of smooth tubing with tapered ends they all but eliminate sinker snag as it drifts behind you. **note: no sinker is 100% snag-less, but these are about as close as you can get.**
Each sinker is topped with a stainless steel barrel type swivel so it attaches easily to your rig and measures 10" inches in length. We have these in 1 Ounce, 2 ounce and 4 ounce lots [same lengths just different amount of weights inside]. It is good to have different weights so you can adjust your presentation to the ever changing water conditions. 

Choose the size you want:
7pcs of 1oz?
4pcs of 4oz?
5pcs of 2oz?

Add our "Dragon Shad Demon" catfish lure to create one of the most deadly drifting rigs on the market.